3rd European i-Tree Conference
Would you like to get more out of your i-Tree toolkit?
May 13th, Amsterdam
May 13th, Amsterdam
The 3rd European i-Tree Conference will be held in the beautiful city of Amsterdam. Come and hear Cecil Konijnendijk van den Bosch (founder of the Nature Based Solutions Institute) talk about the '3-30-300 rule' and its role in building healthy cities, also Josh Behounek (Davey Resource Group, Inc.) talk about i-Tree tools and some exciting new developments. Our other speakers will showcase how i-Tree is being used to promote healthy urban forests in their home countries, we hope you will be inspired by their stories. On day 2, we will be offering an optional visit to the Floriade Expo 2022 in Almere.

Conference information: click here!
There is 100 Euro discount for anybody using the code Amsterdam2022


The European i-Tree Conference offers an excellent opportunity to meet with like-minded arboricultural professionals from across Europe, with plenty of time to network. You do not need a knowledge of i-Tree to attend this conference, if you are starting out with the tool, or are just curious, you will be in good company! We do hope you will join us, at what promises to be an engaging (and long-awaited!) event.
---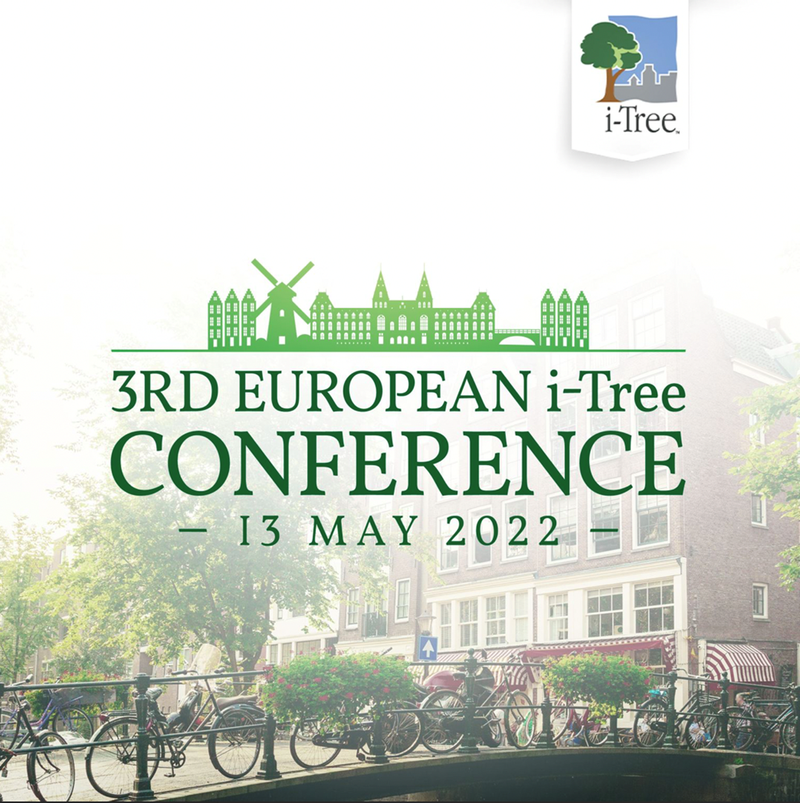 Tagged with:
users