Learn about the benefits of trees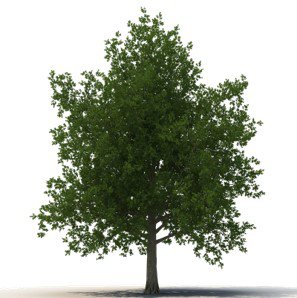 Growing over 20 years in Ohio, USA, one red maple can:
Remove 3,100 pounds of carbon dioxide from the atmosphere.
Reduce the emissions of 5,500 pounds of carbon dioxide and 30 pounds of air pollution from a power plant.
Save 570 kWh of electricity and 20 MMBtu of fuel for cooling and heating.
Intercept 27,000 gallons of rainfall and avoid 4,800 gallons of runoff.
Filter 15 pounds of ozone, nitrogen dioxide, and sulfur dioxide from the air we breathe.
---
Learn more with a delightful and short video by i-Tree users at BrancheverenigingVHG in the Netherlands: