Welcome to i-Tree Teaching Resources!
Aug. 5, 2020
Engage your students in hands-on science using i-Tree
For Educators
Explore the resources below to find video tutorials, lesson plans, student worksheets, and more!

Grades 3-12, Click for Resources
The Teaching with i-Tree Lessons address: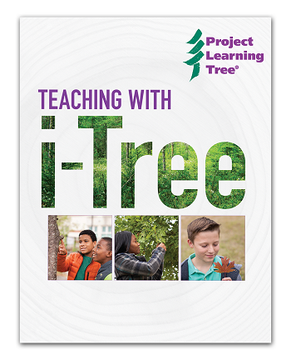 Science
Technology
Engineering
Math
i-Tree Design can be used to calculate the dollar value of the environmental benefits of trees on the school grounds and other small scales to simulate how changes in the number and placement of trees can reduce utility bills.
Learn about the following environmental benefits of trees:
Stormwater
Carbon
Air Quality
Energy Savings

The i-Tree Academic Project
This project connects members of the academic community with the goal of integrating i-Tree with university and technical school curriculum.
Note that at this time the i-Tree Academic Project mainly consists of a discussion forum to share curriculum, questions, and ideas. There may not be a lot of activity in the discussion forum yet, but please feel welcome to get involved and start a conversation!