i-Tree Streets Application Overview
What does Streets do?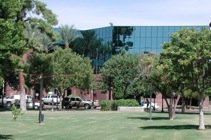 Streets uses tree growth and benefit models for predominant urban tree species in 16 national climate zones. Users import data collected in a sample or complete inventory and enter community specific information (e.g., program management costs, city population, and price of residential electricity) to customize the benefit-cost data.
Streets uses this information to calculate:
Structure (species composition, extent and diversity)
Function (the environmental & aesthetic benefits trees afford the community)
Value (the annual monetary value of the benefits provided and costs accrued)
Management needs (evaluations of diversity, canopy cover, planting, pruning, and removal needs). Reports consist of graphs, charts, and tables that managers can use to justify funding, create program enthusiasm and investment, and promote sound decision-making. With Streets, users can answer the most important question related to their tree program: Do the accrued benefits of street trees outweigh their management costs?
Communities have successfully used Streets to achieve the following:
Improve the return on your investment dollar by determining which trees maximize canopy cover and provide the benefits that are important to your community.
Determine the management needs of your street tree resource to foster and perpetuate a healthy municipal forest.
Leverage investment from partners for such things as carbon credits or energy conservation.
Gain public support by demonstrating the value of trees to the quality of life in your community.
Perform economic evaluations of tree performance using annual budget and expenditure data.
Assess costs of management -- rather than benefits alone -- to provide a platform for strategic planning.