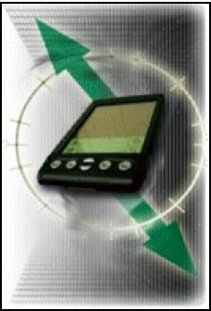 The Mobile Community Tree Inventory Utility (MCTI) was designed as a basic tree inventory application that allows communities to conduct tree inventories and summary reports at various levels of detail and effort. MCTI functions have been integrated within the STRATUM application and are available in the i-Tree Streets applications. Individuals interested in conducting an MCTI project are encouraged to consider using i-Tree Streets which will offer greater functionality and flexibility.
Information on the legacy MCTI application is provided for users who choose to continue to use the stand-alone MCTI application previously available in earlier versions of i-Tree.
Data can be collected and entered into the program using paper tally sheets or the Tree Inventory PDA Utility. MCTI is a three-tiered system designed to utilize the latest in technology, while enabling users to select a level of use that matches their needs and comfort level: a paper inventory tally sheet, a desktop application for inputting collected data, and a fully computerized system incorporating desktop software and i-Tree's PDA Utility.
MCTI provides:
A three-level system that enables users to easily master each level and advance to the next.
A customizable program to meet the specific needs of the community.
An i-Tree PDA Utility that significantly increases data collection efficiency, reduces the potential for data input error, and enables data to be downloaded quickly in MCTI compatible format.
A tree inventory management system that allows users to track location, species and age class distribution, pruning needs, tree health, and identification of hazard trees, so that a comprehensive management plan can be prepared for meeting short- and long-term goals.
MCTI Components
The MCTI system is comprised of three components, with each component building on the foundation of the previous level. The three levels include the following:
Paper tally sheet template
Computerized desktop inventory program
Tree Inventory PDA Utility
A firm, organization or municipality identifies their technical need and ability and chooses the MCTI component they feel is appropriate for their inventory project. Some organizations may have previous inventory experience and feel comfortable starting with the third level of the MCTI process; other organizations may want to start at the first step.
Paper Tally Sheet Template - This tally sheet provides the simplest, least technical tool for recording information on trees that are inventoried. The Paper Tally Sheet Template is provided in a Microsoft Excel® spreadsheet format.
MCTI Desktop Inventory Software Application - This component in the MCTI system is a Windows based software application. This software resides on your computer much the same way a word processor or e-mail application does. The software has an easy-to-use screen for entering data and a database to store the information. The data can be entered from the Paper Tally Sheets, noted above, or by using the PDA Utility.
Tree records in the MCTI Desktop Utility can easily be searched or modified with just a few mouse clicks. With similar ease, users can produce summary reports for over two dozen useful statistics.
Tree Inventory PDA Utility - The most efficient and cost-effective way to collect tree inventory data is to use the MCTI-compatible PDA Utility. This Utility is simple to use and allows for customizable data fields to meet most any community inventory needs.
Credits/Contact Info
The Mobile Community Tree Inventory Utility was cooperatively developed by the USDA Forest Service, Northeast Center for Urban and Community Forestry, the City of Springfield, MA Parks and Recreation Department, and the Bluejay Software Associates.