i-Tree Eco Complete Inventories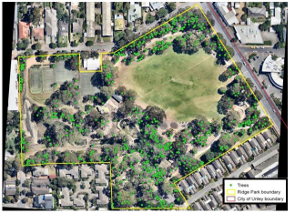 The Eco complete inventory option is a flexible and scalable choice that can be used to assess ecosystem services for a single tree in your yard or for assessing thousands of trees in a street or park tree inventory.
Examples of projects that are suited for the Eco complete inventory option include parks, corporate or college campuses, apartment complexes, cemeteries or other individual properties.
New inventory features
In addition to major Eco v6 model enhancements such as the integrated forecast model and new graphic interface, the complete inventory option has several key improvements compared to the previous Eco inventory option including:
How can an Eco inventory help me?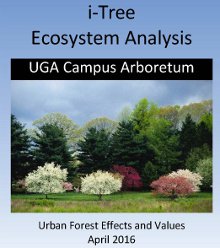 Which trees are contributing the most to pollution removal, reducing storm water and sequestering carbon? How can I ensure that the tree or forest resource provides the same or more benefits for future generations?
An Eco inventory assessment can help answer these important questions. The Eco inventory option allows users to be more strategic and effective in planning, management and advocacy efforts by improving the understanding of how forest and tree structure affect ecosystem services now and into the future.
Inventory project options
Stratifying a complete inventory - The Eco complete inventory option first requires that a project be configured on a desktop or laptop computer. Eco v6 inventory projects can now have an area defined and can be stratified to compare results between sub-units.
Tree data and model relationships - Users will also have to decide which tree data measurements they want to collect for their project. Minimally, tree species and diameter are required. Other tree measurements such as tree height and canopy width are now optional in Eco v6. Although optional, the additional measurements are highly recommended and improve the model's estimates significantly.
Field data collection options
Eco v6 users can use the mobile data collection system or paper field data collection forms which can then be manually entered into the Eco interface. The old PDA utility is not functional for Eco v6 data collection. Users working with older PDA devices can use the Eco v5 legacy application for data collection and later upgrade their project into Eco v6 for processing.
Can I import in or use my existing data?
Yes, Eco v6 users can import existing inventory data into an Eco complete inventory project with a minimum of tree species and diameter data.