What is i-Tree?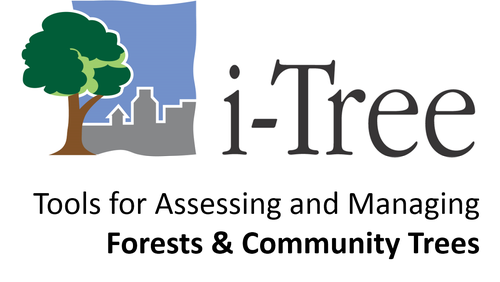 i-Tree is a state-of-the-art, peer-reviewed software suite from the USDA Forest Service that provides urban and rural forestry analysis and benefits assessment tools. The i-Tree tools can help strengthen forest management and advocacy efforts by quantifying forest structure and the environmental benefits that trees provide.


Since the initial release of the i-Tree Tools in August 2006, thousands of communities, non-profit organizations, consultants, volunteers and students around the world have used i-Tree to report on individual trees, parcels, neighborhoods, cities, and even entire states. By understanding the local ecosystem services that trees provide, i-Tree users can link forest management activities with environmental quality and community livability. Whether your interest is a single tree or an entire forest, i-Tree provides data that you can use to demonstrate value and set priorities for more effective decision-making. We invite you to explore this site to learn more about how i-Tree can make a difference in your community or forest.
Get started at the Tools page for a full listing of analysis tools and utility programs.


Developed by USDA Forest Service and numerous cooperators, i-Tree Tools are freely available. The U.S. Forest Service, Davey Tree Expert Company, The Arbor Day Foundation, Society of Municipal Arborists, International Society of Arboriculture, and Casey Trees have entered into a cooperative partnership to further develop, disseminate and provide technical support for the suite.

If you are able, please consider lending us your support!

i-Tree System Requirements
Review the System requirements to learn the minimum hardware and software needed to run i-Tree's Windows desktop applications and field data collection services.

Feedback
The i-Tree Development Team actively seeks feedback on any component of the project: the software suite itself, the User's Manual, or the administrative structure set up for dissemination, delivery, training and support. Please send us comments through any of the means listed on the i-Tree support page.
With feedback from you, these tools will continue to be updated and improved upon!
Acknowledgements
We are always looking for help to spread i-Tree further around the world. Many fine people have assisted us over the years.