Applications

i-Tree Applications
Urban & Rural Forest Assessment Tools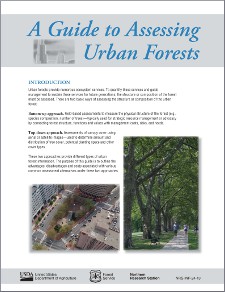 The 2016 version of i-Tree offers several desktop and web-based applications. i-Tree Eco, i-Tree Hydro, i-Tree Streets and i-Tree Vue are desktop tools. i-Tree Design, i-Tree Canopy and i-Tree Landscape are online assessment tools.
Based on years of US Forest Service research and development, these innovative applications provide managers and advocates with tools to quantify ecosystem services and benefit values of community trees and forests at multiple scales. The ability to articulate the significance of trees and forests in terms of pollution mitigation, storm water run-off reduction, carbon sequestration and storage and more has allowed i-Tree users to improve tree and forest management, plan strategically, increase awareness, engage decision makers and build new partnerships.
Click on the "Learn more" links to further explore the i-Tree Applications or see the Guide to Assessing Urban Forests.
i-Tree Eco
i-Tree Eco provides a broad picture of the entire urban or rural forest. It is designed to use field data from complete inventories or randomly located plots throughout a community or project area along with local hourly air pollution and meteorological data to quantify forest structure, environmental effects, and values.
Learn more >
i-Tree Landscape
i-Tree Landscape is a new web-based tool that allows users to explore tree canopy, impervious cover, land cover, and basic demographic information anywhere in the United States. Users can learn about the benefits and values that area trees provide including carbon storage, air pollution removal and hydrological effects. Landscape can also be used to prioritize tree planting and preservation efforts based on user defined objectives and the current distribution of trees, people and available space.
Learn more about Landscape or start Landscape >
i-Tree Hydro
i-Tree Hydro is the first vegetation-specific urban hydrology model. It is designed to model the effects of changes in urban tree cover and impervious surfaces on the hydrological cycle, including streamflow and water quality, for watershed and non-watershed areas.
Learn more >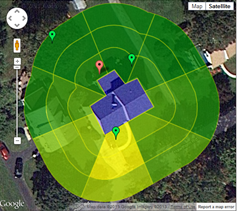 i-Tree Design
i-Tree Design is a simple online tool for assessing individual or multiple trees at the parcel level. This tool links to Google Maps and allows you to see how tree selection, tree size, and placement around your home affect energy use and other benefits. The Design application is available for addresses in the United States and now Canada. i-Tree Design Fact Sheet (pdf)
Learn more >
i-Tree Canopy
i-Tree Canopy offers a quick and easy way to produce a statistically valid estimate of land cover types (e.g., tree cover) using aerial images available in Google Maps. Canopy has been expanded to include calculations of the value of the canopy in reducing air pollution and capturing atmospheric carbon. Canopy can be used by urban forest managers to estimate tree canopy cover, set canopy goals and to monitor canopy change over time. In addition, Canopy estimates can be used for data requirements in the i-Tree Hydro model and elsewhere where land cover data are needed.
Learn more >
i-Tree Species
i-Tree Species is designed to help users select the most appropriate tree species based on the species potential environmental services and geographic area. Users select and rank the importance (0-10) of each environmental service desired from trees. The program then calculates the best tree species based on the user-provided weighting of environmental benefits of tree species at maturity.
Learn more >
i-Tree MyTree
i-Tree MyTree is a quick and easy mobile tool allowing you to explore the benefits provided by the trees near you.
Learn more >
i-Tree Harvest (formerly PRESTO)
Harvest Carbon Calculator (formerly PRESTO) allows land managers and landowners to estimate the amount of carbon stored in harvested wood products. Carbon estimates are based on harvest volume, geographic region, and wood type.
Learn more >
i-Tree Glossary
i-Tree Glossary attempts to gather all of the relevant vocabulary used in i-Tree Tools into one place, serving as an easy-to-use reference.
Learn more >
i-Tree Database
i-Tree Database is an online system designed for international users outside of the United States, United Kingdom, Canada, and Australia to submit properly formatted international pollution and weather data, location information, new species information, and other requirements needed for the i-Tree Eco model to process in a new, previously unsupported study area. The submitted information will be vetted by the US Forest Service and integrated into the Eco model as a new international location that would be available for automated processing in future updates of Eco.
Learn more >
i-Tree Streets
i-Tree Streets focuses on the benefits provided by a municipality's street trees. It makes use of a sample or complete inventory to quantify and put a dollar value on the street trees' annual environmental and aesthetic benefits. Streets also describes urban forest structure and management needs to help managers plan for the future.
Learn more >
i-Tree Vue
i-Tree Vue allows you to make use of the freely available National Land Cover Database (NLCD) satellite-based imagery to assess your community's land cover, including tree canopy, and some of the ecosystem services provided by your current urban forest. The effects of planting scenarios on future benefits can also be modeled. The NLCD maps are only available for locations within the United States.
Learn more >
i-Tree System Requirements
System requirements for the i-Tree desktop installation and use with hand-held data collection devices.
Learn more >