i-Tree Manuals, Guides & Workbooks
For foreign language manuals and workbooks, please see our International Documents.
Para los manuales traducidos, consulte los Documentos Internacionales.

Current i-Tree User Manuals
i-Tree Software Suite Manuals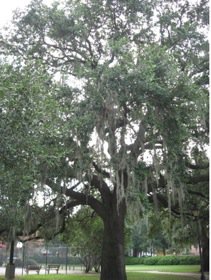 The i-Tree applications utilize individual version numbers to track patches and modifications. Therefore, individual i-Tree manuals may also display corresponding application version numbers 5.x or 6.x accordingly.
Eco v6 Manuals and Guides
The following Eco manuals and guides are for i-Tree Eco v6. Manuals and guides are periodically updated and may require clearing your browser cache to load the most recent update available.
i-Tree System Requirements (Hardware, Software & Data Collection Devices) & Basic Installation Instructions
i-Tree Pest Detection
i-Tree Workbooks
Creating Random Plots for Eco using ArcGIS
Whether you choose purely random or pre-stratified random sample plots, we have a couple options to guide you in defining your i-Tree Eco project area.
ArcGIS v10.x with the Spatial Analyst extension
(These are generic instructions using most versions of ArcGIS. However, the basic concepts should apply to other GIS packages as well.)
ArcGIS v9.3
(These instructions are specific to ArcGIS 9.3 using the VBA tools contained within the now unsupported itree.mxd ArcGIS project file.)
Download the Random Plot Workbook which is applicable to your i-Tree Eco project.
Download and extract the iTree.mxd ArcMap project file from the archive below. The ArcMap file is common for both random plot applications and is to be used with one of the above workbooks and ArcGIS v9.3 only.
ArcView 3.x
(The following is an unsupported UFORE/i-Tree Eco sample plot generator for ArcView 3.x See the README.doc after downloading and installing).
Random Street Segment Workbook for i-Tree Streets & i-Tree Storm
The following workbook can be used to generate random street segments for an i-Tree Streets sample project or an i-Tree Storm project. The procedures outlined within the workbook should be compatible with most versions of ArcGIS. In some cases, some modifications may be required.
Tiger Line Technical Documentation
Past Versions of i-Tree User Manuals
i-Tree Software Suite v5.0
i-Tree Software Suite v4.0
i-Tree Software Suite v3.x
i-Tree Software Suite v2.1